About OutdoorIndustryJobs.com
Who We Are
OutdoorIndustryJobs.com was founded in December of 2005 to enable the Outdoor, Bicycle, Winter and Snow Sports, Action Sports, Fitness, Fishing and Hunting Industries' job seekers and employers to network and connect. In these particular industries, a passion for the outdoors is the common denominator between the job seeker and the employer.
Our mission is to provide the platform where "the passion can happen" for both job seekers and employers alike so they may form mutually beneficial life and business relationships.
We provide a self-serve platform for jobseekers to find a career and work in an outdoor industry where the employer and fellow employees believe and promote healthy choices and lifestyles. Similarly, employers in the Outdoor Industry can find and hire qualified employees with a passion for a healthy lifestyle and the appropriate business skills. The employee will be more likely to fit into the established "culture" of the company.
I am the owner and founder OutdoorIndustryJobs.com and I have worked in the Outdoor Industry for over 35 years. I am a connector by nature, so creating and growing this platform has been a very rewarding career. Many people find great jobs here and many employers find experienced and passionate employees.
Hope to see you on the mountain bike trail or on the ski slope!
Thanks for visiting and we look forward to serving you!
Laurel King
Email Contact
530-213-3896
LinkedIn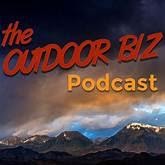 Listen to my conversation with Rick Saez on Episode 307 of The Outdoor Biz Podcast talking about my passion for the outdoors, how outdoor jobs came to life, and more.